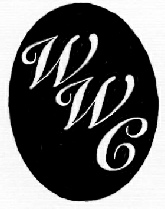 6827 N High St, Suite 230
Worthington, Ohio 43085
(614) 436-7700
© Worthington Wellness Center

Patty Shipley, RN - Leaves of Life
(614) 888-HERB (4372)
Larry Everhart, MD
(614) 848-2600
Maggie McKivergin, BSN
(614) 841-3941




"For every ailment the body has, there is a reason...
if you look deep enough."
Joyce Baker, BSN, DiHT

We encourage any clients seeking Computerized Electro-Dermal Screening (CEDS) or holistic health services to contact the professionals displayed below.


Damon Whitfield, DO - General Practice
(614) 792-2779

We use Meridian Stress Assessment (MSA) / Computerized Electro-dermal Screening (CEDS) from Innovative Health Technologies. Visit the IHT website for additional information.

Marvin Im, DO - Dublin Medical Clinic
(614) 764-5600